School Cleanup Dumpster Services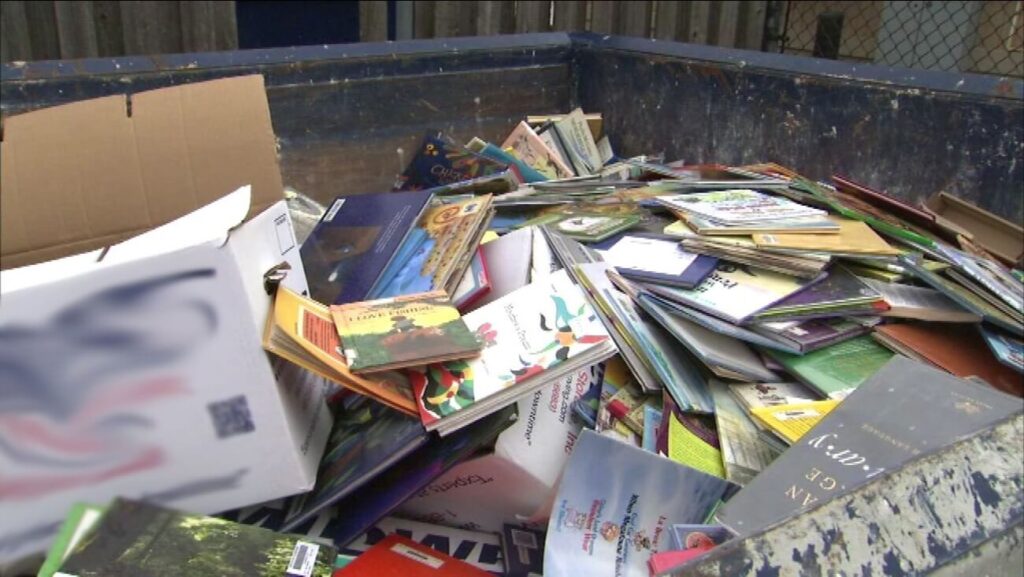 Schools and colleges require regular cleaning, especially when students are on summer holidays. This means that the thorough cleaning is done once in a while that touches every corner of the school. What we are talking about here is more than the daily cleaning that is done by the workers in the school. But still, you will need to rent a dumpster for collecting the daily wastes generated during the daily cleaning.
A school is just like a commercial property with many activities going on. You will have to deal with the amounts of wastes generated daily. Unlike your residential property that cannot even fill a pickup truck with wastes collected over one week, schools can fill such several trucks in just a day.
Sources of wastes during school cleanup program
There are many trees in a school setup, to begin with. Also, we have flowers that also contribute to overall wastes when they shed their leaves and flowers. When cleaning the driveways lined with trees and flowers, you will get large volumes of organic wastes that will need to be better managed.
Also, there are many buildings and individual rooms and offices that you need to clean during a cleanup program. There are many of these places that do not get regular cleaning that is done daily. So, for a thorough cleanup program that touches every area, you will get many types of wastes.
Apart from the organic wastes from trees and flowers, you will get piles of waste papers and furniture. You can also end up with old electronics that ceased to function many decades ago. All these put together will necessitate the need for a proper waste collection.
School cleanup waste collection solution 
Longmont's Premier Dumpster Rental Service Company offers School Cleanup Dumpster Services designed to help the management to better handle all the waste from this program. Also, you may need a long-term dumpster rental service to help you in handling the daily wastes generated. We are all you need if rental dumpster services are what you need.
Our dumpsters are very affordable and reliable. You only need to let us know the size of the dumpster that you need and it will be delivered right there. We help you in keeping your surrounding very clean and presentable. Keep the school organized and decluttered using the service that we offer.
Our target clients
Our services cover the entire State of Colorado serving many different clients, schools, and colleges being one of them. Our dumpsters can be rented out by many different people and groups in this state. We begin with the local authorities that have constantly rented out our dumpsters for wastes and junk collection.
We also serve industries, commercial sectors, contractors, offices, and businesses. This has been made possible because of the different container sizes that we have. Every project can now get the right dumpster size for waste collection and hauling.
If you are in any sector and feel that our dumpsters are the best for you, then you can just go ahead to rent one.
We offer the best dumpster rental services throughout the state of Colorado.
From roll off dumpsters to residential & commercial cleanup services, we are your top choice when it comes to finding a reputable dumpster company in your area.
We offer the best dumpster rental and cleanup services in Longmont, Colorado. We also offer roll-off dumpster services, residential & commercial cleanup services, small & large dumpster rentals, construction cleanup, waste containers, junk removal dumpster services, demolition removal dumpster services, & much more.